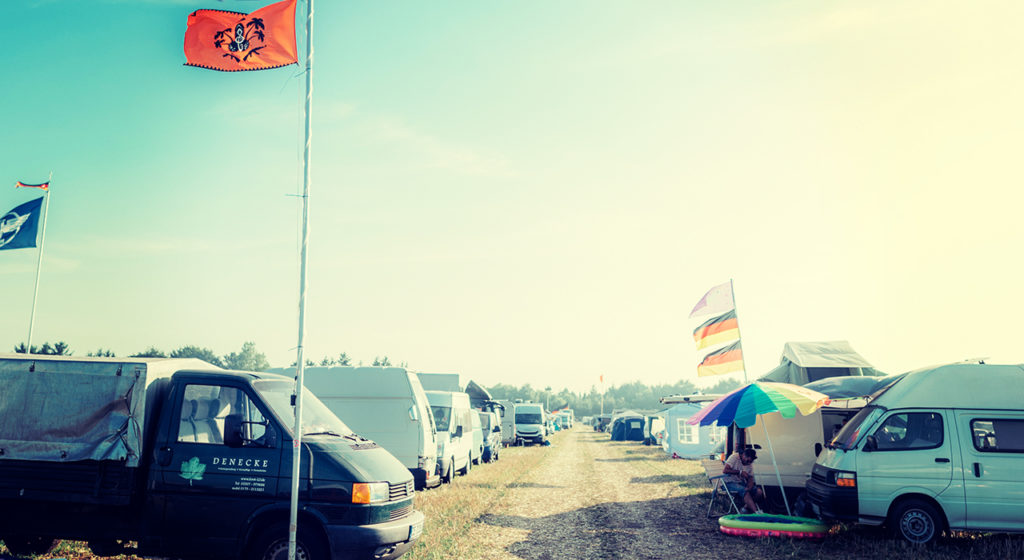 The Womo Camp permits to camp next to or in your vehicle. It doesn't matter whether it's a camping van, motorbike or car. Normal trailers that add on a car can be taken to Womo Camp without additional stickers. If you decide to bring a trailer with you, it must be parked next to the vehicle and stay separated from the vehicle itself. Please fill out your sticker completely and stick them on the inside of the front windscreen of your vehicle. If you don't fill out your sticker properly, you might be denied to enter the campground!
Be aware that random checks of gas installations in camping vans or vehicles can be conducted at the entrance by public authorities. Before you arrive, make sure that your seals of approval are still valid; otherwise we won't be able to let you in.
Our camping crew will support you with instructions on site. On site one parking space will be provided for your vehicle and one additional set-up (pavilion OR tent).
Please make sure to stick to the assigned areas!
The use of this camping option is only valid in combination with a regular Kombiticket!
Find all conditions for the Womo Camp here!